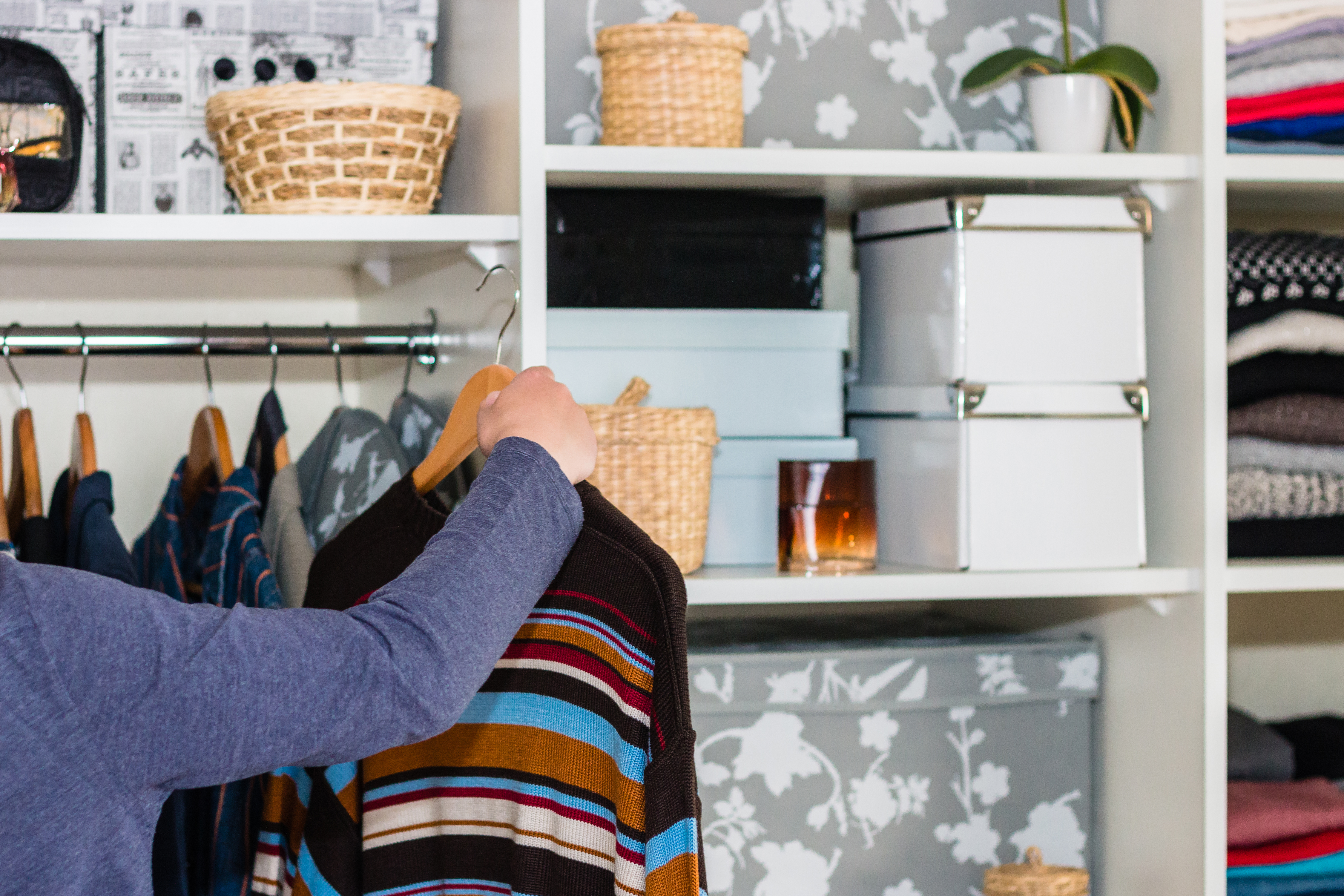 Bedrooms are often one of the most neglected spaces when it comes to home organization because they are considered to be private spaces that are not seen by most visitors. Clutter can be especially problematic when you live in an apartment or small home and do not have the luxury of space to work with. Whether your kid's bedrooms look as though a tornado just rolled through or your bedroom is the catch-all for everything that is important in your life, turn these sleeping spaces into a place of restful sanctuary by implementing these creative organization techniques:
The Dreaded Dresser
Are clothes haphazardly stuffed into drawers in an effort just to make them all fit? Try log rolling your tank tops, t-shirts, leggings, underwear, bras, pajamas, and other dresser-bound clothing to save space and make getting dressed easier. While you are at it, you can also compartmentalize you dresser drawers so that all of your belongings stay in their own space.
Bursting Closets, No More!
There never seems to be enough room in the closet, no matter how big it is. Maximize closet space by hanging complete outfits on one hanger. Clothes will stay neat and orderly and you won't have to spend time putting outfits together when you are in a hurry. For smaller clothing pieces like neck ties, tank tops, scarves, and stockings, drape them from a hanger using shower curtain rings. You can also invest in an inexpensive hanging shoe rack, like this one, for storing sunglasses, hats, jewelry, and other small accessories.
Under Bed Storage
The space under the beds should be considered valuable storage real estate. When it is organized the right way, this space will no longer be the catch-all for dirty socks, clothing, and miscellaneous junk. Use wrapping paper containers for under the bed storage. Wrapping paper containers are shallow and long, so they fit nicely under the bed and allow you to sift through the contents quickly. Find containers with removable bow trays, as they come in handy for storing small items like jewelry and trinkets. When you fill space under the beds, you may finally be able to convince your kids that there are no monsters lurking under there at night.
Taming the Toy Box
Toy boxes...quite simply put, do away with them! Toy boxes are notorious for being a receptacle for garbage and junk. They are where toys go to be forgotten about. Have you ever spent hours on end trying to sort through all of the little things that get lost in the bottom of a toy box with the ill inspired idea of putting play sets and games back together again? Instead of using a single large toy box, collect small shoe boxes, containers, baskets, and totes, and store toys according to categories or themes. You can purchase a bookshelf to store all the boxes on and create a presentable play place for your children. You can also help ensure your child's favorite creature comforts, books, flashlights, and bedtime items stay close by and that you won't have to search high and low for a coveted stuffed animal with the help of bedside pockets.
A clean and organized bedroom is a restful bedroom and your whole family will be able to sleep much better at night when they are decluttered. Even a small space will appear to grow in size when every object within it has its own place. Use these clever techniques to remove the chaos from your life and save some valuable time that would otherwise be spent digging through boxes, drawers, and piles in search of that one thing you need to have to make everything in your world right again.