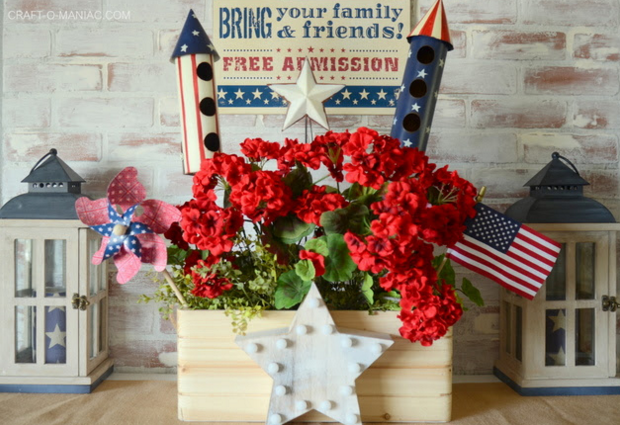 Summer is officially here, the kids are out of school and it's time to fill your long days with loads of fun! For days when little ones need to be entertained and you don't want to trek out to the pool, here's an idea for crafting with them and celebrating the upcoming holiday!
One of the best parts of summer is all the bright flowers blooming and the green grass growing under the showers of sprinklers. At Jo-Ann we have all you need to create a DIY patriotic planter box to display pops of color and red, white and blue for Independence Day!
Whether you want to display it indoors or out, have the kids pick out their favorite flowers and prepare the planter together as a team! There's still time to get everything ready to celebrate the Fourth of July so pack everyone up and head on over to us to fill your day with fun projects in the cool air conditioning!
For all the details on how to create it, check here: http://www.joann.com/blog-DIY-Patriotic-Planter-Box.html?q=blog&fdid=blog-content&csortb1=blogPublishDate&csortd1=2