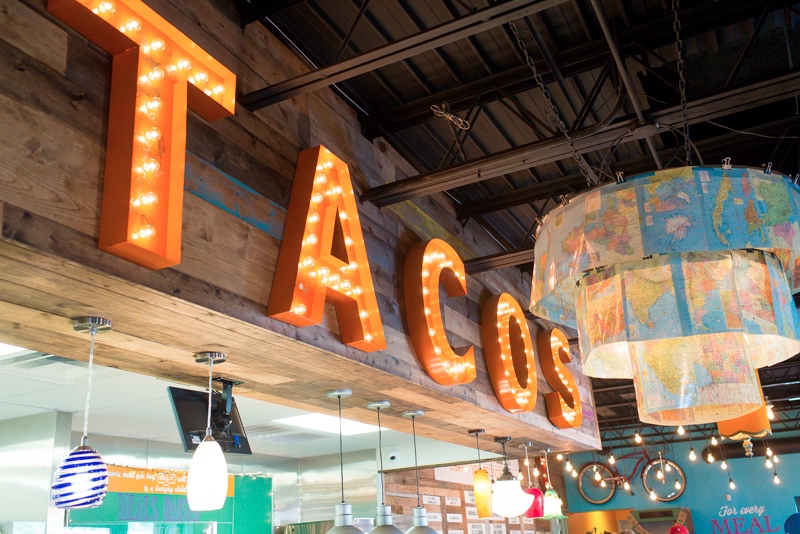 Tacos lovers rejoice!, everyone's favorite taco joint is finally open in Little Rock at the Shackleford Crossings Mall! Little rock is a buzz with the excitment about Taco 4 Life's grand opening – and it isn't just because of the tasty food.
Tacos 4 Life Mission
The "fast-casual" restaurant chain, Tacos 4 Life, is well-known for their relaxed, friendly atmosphere. According to ArkansasOnline.com, visitors found the vibe fun and funky.
This light-hearted approach to the restaurant business makes for an enjoyable dining experience. Even better, the food is delicious, making people want to return.
Those at Tacos 4 Life are concerned with more than their bottom line. They care about people. Because of this care, for every meal bought, they'll donate another to Feed My Starving Children. This charity is able to help feed hungry kids in over sixty countries – with help, in part, from this local restaurant.
4 Amazing Menu Items You Need to Try At Tacos 4 Life
The Tacos 4 Life menu is delightfully extensive. Here are just four menu items that you need to try ASAP.
1. The Ultimate Trio Appetizer
Can't decide what you want yet? Start your meal off with guacamole, salsa, queso, and bottomless chips.
2. Mango Habanero Chicken Taco
Spicy yet refreshing, this taco is a must-try. The refreshing sweetness of the mango helps reduce some of the heat from the habanero peppers.
3. Magic Tofu
Never has tofu tasted better! Marinated in tomatoes, chipotle peppers, and a special magic seasoning, this tofu tastes amazing and perfect for vegetarians.
4. Cuban Pork Carnitas
Imagine pork marinated for twelve hours in cumin and citrus juices. Then, it's topped with bacon, gouda, and a secret sauce. You'll be coming back for seconds!
Food with a Mission: Come Visit Shackleford Crossings & Tacos 4 Life
The next time you're trying to decide what to eat, choose to have a meal with a purpose. When you support Tacos 4 Life at the Shackleford Crossings Mall, you support their mission to help children in need.