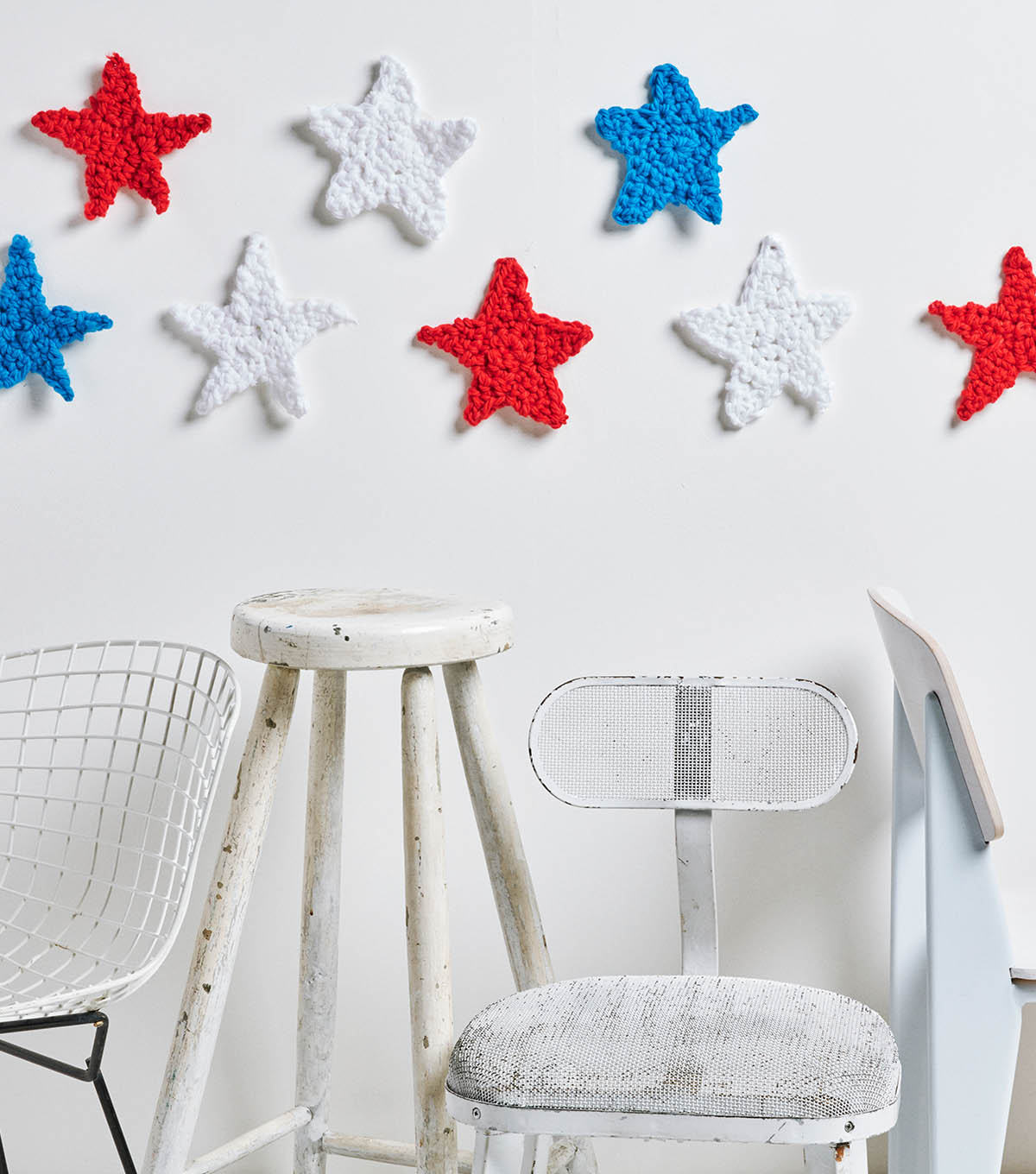 This fun project can change with the seasons depending on the colors you use. Try your local school colors for back to school or orange and turquoise for late summer stars.
What You'll Need for Crafting
Grab your supplies at JoAnn's Crafts including:
20 mm crochet hook
Hot glue gun
Glue sticks
Scissors
A few balls of yarn in colors of your choice
Easy Steps to Crochet Stars
Making the stars is simple if you follow these steps:
Make the Center of the Star:
Choose a yarn color to start. Find the tail end of the yarn and make a slip knot.
Using your hook, chain 3.
Combine the stitches to begin making a circle.
As you go around the circle, increase each stitch by making two loops per stitch. Increase along the entire first row.
For the second row, increase every other stitch.
Stop when you get to 15 total stitches around the circumference of the circle. (The completed circle forms the center of your star.)
Make the Points of the Star:
Complete 3 single stitches around the circle.
Chain one and turn your work.
Find the first hole to the left of the stitches you just worked. Skip it and make a stitch in the next hole.
Repeat from step 2 until your star point is the length you want, then move to step 5.
Work in chain stitch down the side of the point to make it smooth.
Repeat from step one to continue making the remaining 4 points.
Finish It Off!
Finish this by cutting the tail end of the yarn. 
Then glue the tail to the star with the hot glue gun to hide it.
Now you're ready to create more stars!