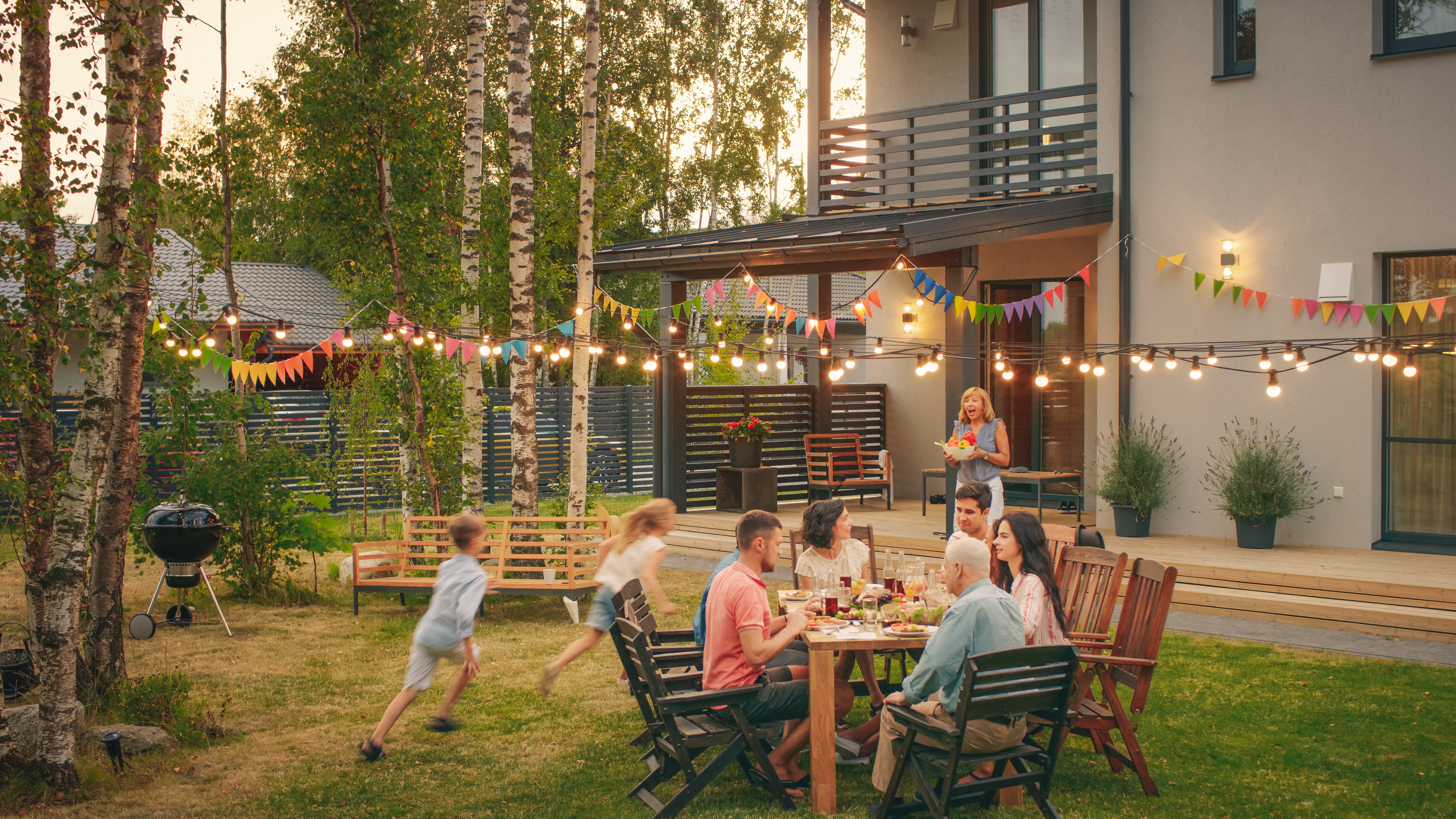 Summer is in full swing and it's time to celebrate the freedom to kick back, relax, and have fun. Whether you're planning a full day out with friends or hosting a backyard bonfire, don't miss a second of summer fun this year.
Backyard Fun and Games
Who doesn't love a great backyard party? It's the perfect way to bring friends and family of all ages together. Plus, it won't break the bank to set up your backyard to host multiple parties all summer long.
To get started, you'll need:
Outdoor games, such as volleyball, badminton, cornhole, giant-sized games like Jenga, bowling, and horseshoes
An easy to use grill
A couple of coolers
Citronella candles
Outdoor string lights for atmosphere and to keep the party going after dark
You can also make a fire pit to roast hot dogs and make s'mores. Just make sure someone is always watching so little kids don't get too close.
You'll find everything you need to host great backyard parties this summer at the Shackleford Crossings Walmart.
Skip Cooking in the Heat
It's no fun standing over a hot stove when it's above 90 degrees. Even with the A/C going full blast, it's still miserable trying to cook. Pick a few nights a week to go out with friends or have a family fun night.
Pick a favorite restaurant for some classic summer food, such as steaks or burgers. Make it a rule to turn off all phones and just enjoy each other's company. Texas Roadhouse is ideal for great summer food and family fun.
Get Away for the Day
Sometimes, a weekend or week-long vacation just isn't possible. However, it's much easier to get away for the day. The good news is there are plenty of day trips in the Little Rock, Arkansas area. Use TripSavvy or Little Rock to discover close options perfect for all ages.
Don't forget to stock up on road trip supplies. Pick up snacks, insect repellent for outdoor trips, and new shoes if you're going to be walking much. Shackleford Crossings has all this and more.
Plan Daily Summer Fun Activities
Make it a true summer of fun by planning daily activities. These can be with your kids, spouse, other relatives, and/or friends. For families, Very Well Family lists 100 great activities to keep everyone laughing and smiling.
Whatever you do this summer, let Shackleford Crossings help you make it even better.