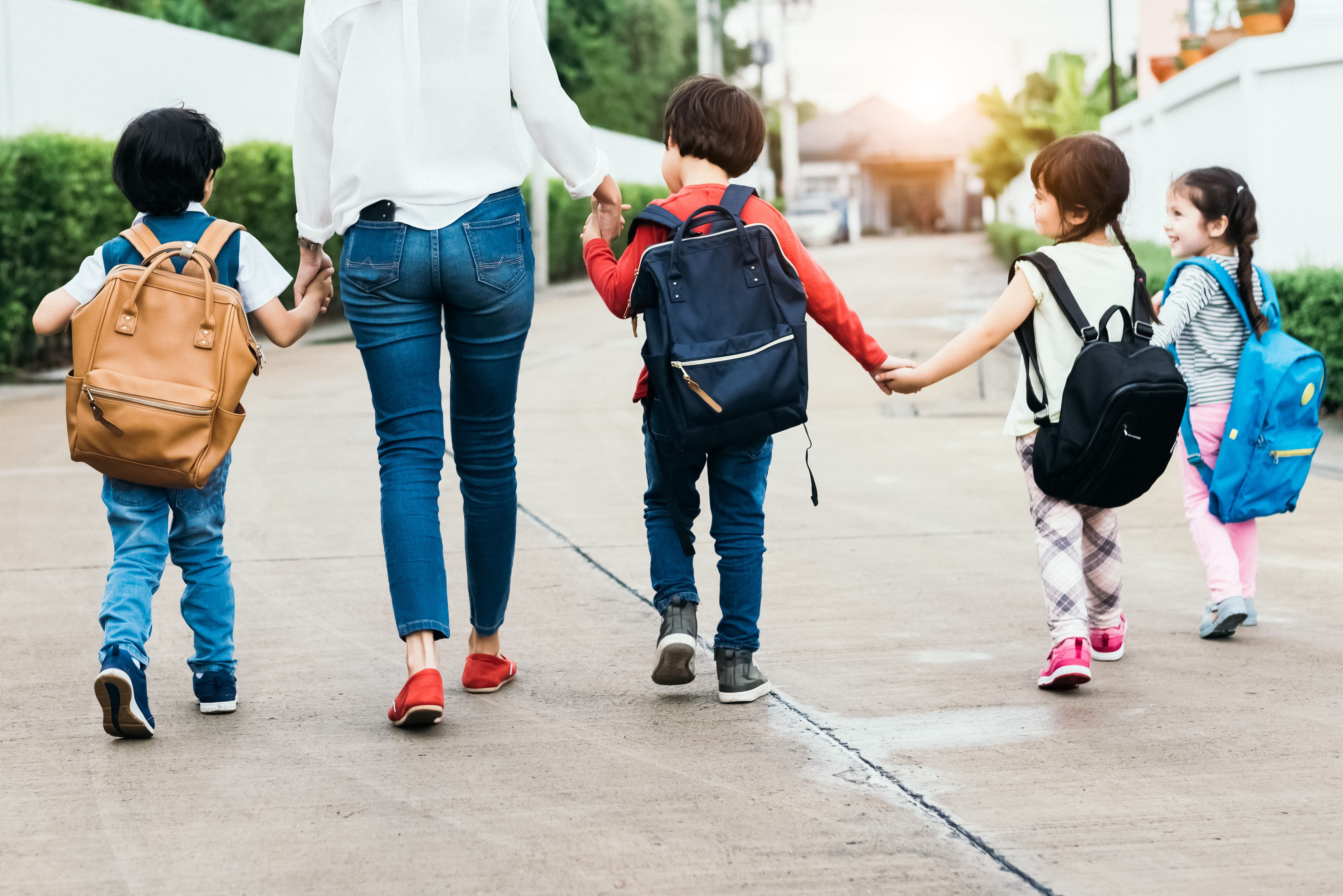 It's that time of year again, but where should you start? Instead of getting stressed, keep your cool for the back to school season. Forget about running all over town. One trip to Shackleford Crossings is all it takes to get your kids completely ready.
Start With the Essentials
It's always best to check off the school supplies first. Many kids actually enjoy picking out notebooks, pencils, backpacks, and so on. The good news is you don't have to guess about what to buy.
Walmart has all your back to school supplies in one place. The best part is local schools submit their supply lists to Walmart. Pick up your child's school list and get all your shopping done before school starts. You can also check with your child's school to get the most current supply list.
Send Them to School in Style
The first day of school is a big deal. Send them back looking their best. Odds are they've grown or their interests have changed. To get the most for your budget, buy items that are easy to pair up. This allows your child to get numerous outfits with fewer clothes.
Walmart has plenty to pick from, especially for smaller kids. Tweens and teens might prefer heading to JC Penney or Maurices for the latest fashions. Thanks to plenty of back to school sales, you can get your kid prepped for the entire school year without breaking the bank.
Before you shop, make sure you know the school's dress code. This saves unwanted embarrassment later.
Don't Forget the Shoes
No outfit is complete without the right shoes. From sneakers to boots, get your kids ready to go back to school with a visit to Rack Room Shoes. Opt for a few versatile pairs of shoes. If your kid will be attending any formal events, consider a pair of dressier shoes too. The more you get out of the way now, the easier the entire school year will be.
Reward Your Kids
Sometimes, kids absolutely hate shopping for back to school clothes and supplies. Why not treat them for their patience? Promise to treat them to a special meal or even a special gift if they work with you to get the shopping done faster. Shackleford Crossings has plenty of restaurants and stores to choose from.
Making Back to School Easier
Want an earlier break from the kids after a long summer together? Make it a parents' day. Have someone watch the kids so you and your fellow parents can shop in peace. It's a fun way to celebrate the end of the summer vacation and even talk a little bit about the upcoming school year.