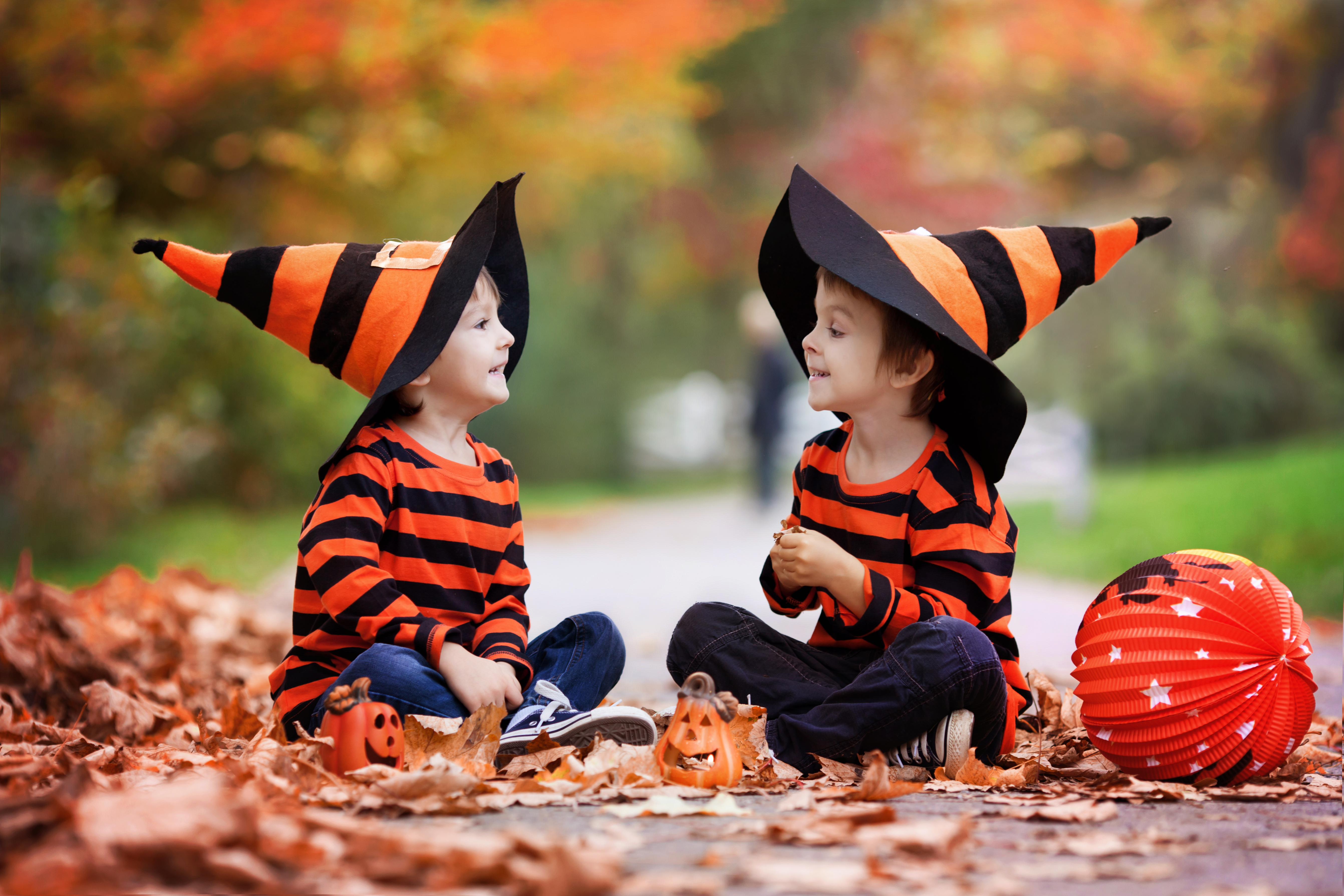 As Halloween draws closer, it's time to start thinking about fun Halloween activities for the entire family. You don't have to limit yourself to just trick or treating. Instead, gather friends and family for a great time and possibly even a new annual tradition.
Show Scary Movies Outdoors
Fall is the perfect time to head outdoors. If it's not raining, spend Halloween watching scary movies outdoors. Of course, any Halloween-themed or fantasy movie works well.
All you need is a flat, white, vertical surface and a projector. A white sheet over a piece of plywood works well and is fairly inexpensive. A small projector is easy to use. You can even buy projector attachments to use with your phone.
Tell Scary Stories
Grab some popcorn or even light a fire and roast s'mores outside. Then, take turns telling your best scary stories. Need some inspiration? Buy a book of real ghost stories and talk about those. Cracker Barrel Old Country Store is a great place to find local ghost story and haunting books.
Throw a Halloween Party
You can't beat a good old fashioned Halloween party. Put on a Spotify playlist of Halloween tunes, buy a bunch of candy, and put together spooky finger foods. Walmart has you covered when it comes to candy, food, and even costumes for the entire family.
Try a Halloween Scavenger Hunt
Scavenger hunts are fun and exciting for all ages. If you're hosting both kids and adults, you may want to create an easier version for younger kids. All you need is a list of items for everyone to find. Of course, you'll want to have a prize on hand for the person or team who wins. A bag of candy or a movie works well as a prize.
Play Halloween Trivia
If you love trivia games, host your own Halloween trivia night. Blank index cards allow you to create your own trivia questions. Questions could be about Halloween, movies, music, famous attractions, monsters, and more. As long as it relates to Halloween or even fall, it's a valid question.
Play Scary Charades
Charades is a simple, yet incredibly fun game any time of the year. For Halloween, you get to act out your favorite movie monsters, movies, music, foods, and so much more. Kids will especially love this as it works for every age.
Create a Haunted House
Thanks to the wide variety of Halloween decorations available at Walmart, you can create your own haunted house for your friends, family, kids, and the entire neighborhood. If you're the creative type, JoAnn has plenty of supplies to help you create unique decorations everyone will love.
Halloween isn't complete without a visit to Shackleford Crossings. Gather everything you need in one place. You can even grab an early dinner before taking the kids out trick or treating.