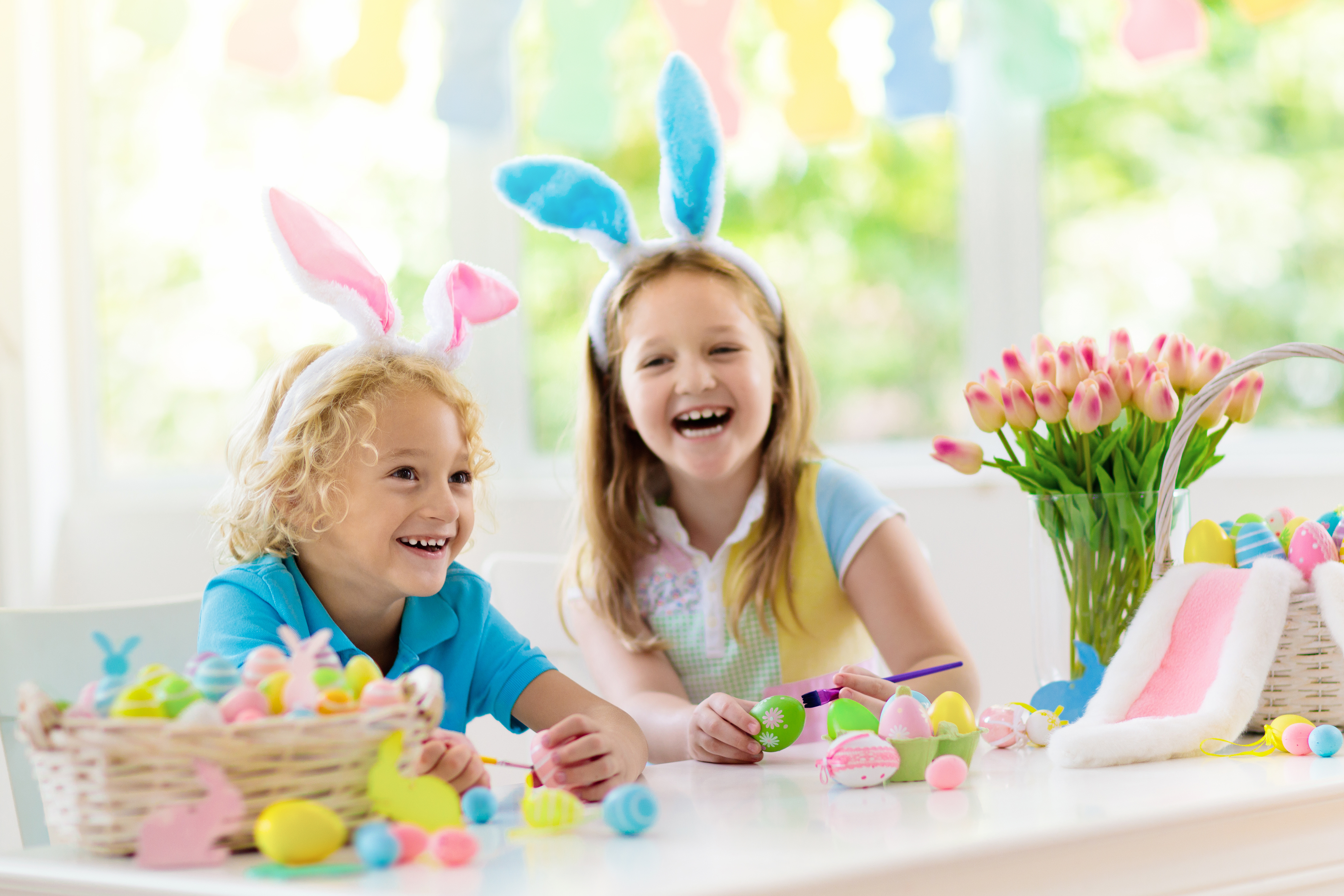 Easter is almost here, but with social distancing, it might not seem like you have much of a reason to celebrate. However, that's exactly why you need to start planning now to make this the best Easter celebration ever. And yes, you can celebrate with friends and family while still social distancing during COVID-19.
Decorate to Get in the Spirit
It might seem overly simple, but decorate your home for Easter. You don't need much. In fact, if you have kids at home or you're feeling creative, make your own decorations. This is a great activity to keep the kids busy. It's also fun for adults.
Print out free Easter coloring pages that you can hang around your home. Happiness is Homemade, Just Color (great adult coloring pages), and Crayola all have free pages available.
If you want to make your own DIY Easter decorations, Good Housekeeping, Country Living, and Woman's Day have dozens of simple and more advanced projects. You can even challenge friends and family to see who can make the best decorations, even if you're not physically together.
Put Together Easter Baskets
If you have kids, you can't forget the Easter basket. While bread and toilet paper might be missing from store shelves thanks to COVID-19, you'll still have plenty of small toys, movies, and Easter candy to fill colorful baskets. Order directly or practice safe social distancing when shopping. Walmart at Shackleford Crossings gives you both options.
Watch Services Online
Church services are always a special part of Easter for many. However, social gatherings are prohibited right now. The good news is many churches will be live streaming their services. If you can't watch online, your local TV stations may also be broadcasting local services. Make a plan to watch the same service with your loved ones so you can talk about it once it's over. This will help bring you closer together.
Check for Local Easter Events
Some areas throughout the country are hosting social distancing Easter activities. For instance, a social distancing egg hunt encourages neighborhoods to decorate and hang paper eggs in windows. Families then walk the streets to see how many eggs they can spot.
Some places are handing out Easter activity packs for kids. All you have to do is drive-up and get your activity pack. There are also virtual egg hunts, which may be sponsored by area businesses.
Social Distancing During Easter
Social distancing is a necessity this Easter, but that doesn't mean you can't still have fun. Shop for decorations, craft supplies, basket fillers, and more safely at Shackleford Crossings. You can even pick up fun games to play at home and maybe start a new Easter tradition. From our family to yours, have a safe, but wonderful Easter.