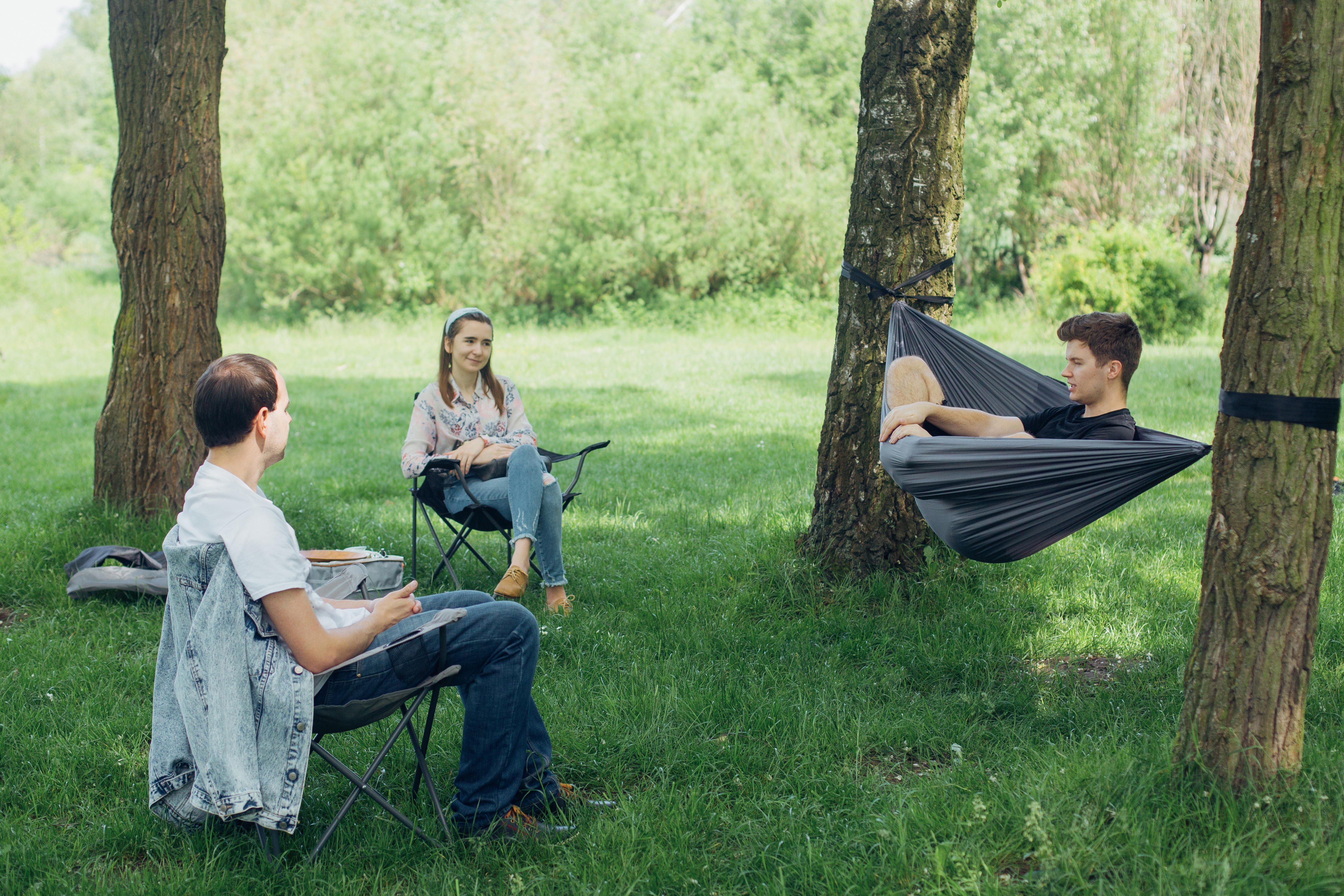 Summer's here, but COVID-19 has made traditional summer gatherings much more difficult. But, with the right preparation, you can still have a safe summer backyard cookout during COVID-19. After all, it's time for some fun in the sun and some quality time with loved ones.
1. Keep Gatherings Small
This one is a must. Only invite 5-10 people at a time. This makes it much easier to maintain safe social distancing.
As an alternative, consider hosting a neighborhood cookout where every family gathers on their front lawns. Hold a fun talent show in a few driveways. Play music. Talk from lawn to lawn.
Another option is to set up a projector or large TV for others to join in from the safety of their own backyards or homes. Zoom cookouts might have seemed crazy in 2019, but they're surprisingly fun in 2020.
2. Keep Masks On
While it may be hot outside, masks are still necessary. Unless you're eating or drinking, keep your mask on. The only alternative is if everyone is maintaining a safe distance.
For a safe backyard cookout during COVID-19, pick up a box of disposable masks at Shackleford Crossings. Guests can use these and toss them when they leave.
3. Play Social Games Safely
You don't have to sit or stand far apart and stare at each other. A cookout's about having good food and fun. Pick up a large bottle or a few small bottles of hand sanitizer to place them near a few backyard games, such as the large Jenga or Connect-4 for backyard play.
Another option is to play social card games or even use apps. Charades is always a classic that's easy to play and maintain a safe distance. Trivia games also work well. Setting up games to safely play brings everyone closer together, even if you can't get as physically close as you're used to.
4. Keep It Cool
COVID-19 isn't the only problem. Provide ways to cool off during your backyard cookout. You probably want to minimize in-house trips to bathroom breaks only. So, add a few fans to keep a gentle breeze stirring. Buy cooling towels that you just wet, wring out, and place around your neck. You can find these at Shackleford Crossings as well.
Have fun this summer and enjoy a safe summer backyard cookout during COVID-19. From grills and food to games and cooling supplies, let Shackleford Crossings help make your cookout a fun memory to add to the year.