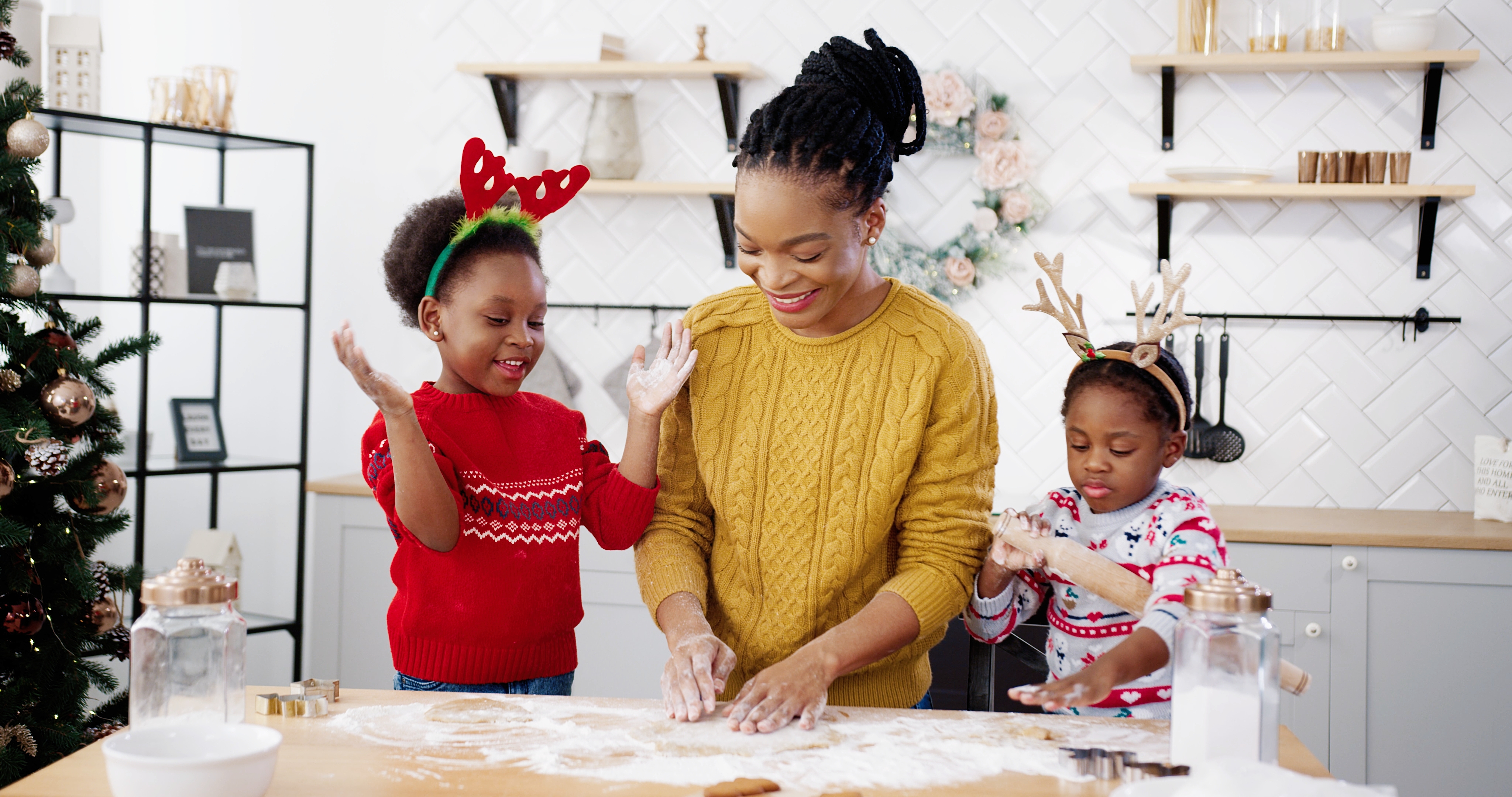 The holidays might be a little different in 2020, but that doesn't mean you shouldn't celebrate. If you can't do what you normally do, try starting some new holiday traditions this year. They'll make the season merry and bright, while bringing you closer to friends and loved ones.
1. Host a Family Talent Show
Social distancing might prevent larger family gatherings. So, try hosting a virtual family talent show instead. You could even make a competition of kids versus adults or let each adult sibling try to outdo the other. Sing, dance, juggle, or anything else that makes everyone cheer and laugh.
2. Seek Out Christmas Lights
Whether it's major displays or private homes putting up lights to spread some Christmas cheer, lights are everywhere this year. If you're traveling less this year, one of the best new holiday traditions to try is to drive around to see Christmas lights. Ask for recommendations on social media or try the following lists. TripSavvy also has a few great recommendations.
3. Holiday Bake-Off
If you love Food Network competition shows, why not start your very own? If you live with family or friends, challenge each other to a holiday bake-off. In the end, everyone wins as they get to eat all the goodies.
For virtual bake-offs, make it more about decorations. For instance, see who can make the best gingerbread house. It's fun, festive, and a tradition you'll look forward to for years.
4. Make Custom Cards
When you can't be there in person, a custom gift helps bring people closer together. Skip the store-bought cards this year and make your own. You can make digital designs or make everything by hand. Either way, recipients get a card unlike any they've gotten before.
5. Neighborhood Cookie Swap
Baked goods are must-have for the holidays. Getting to gift baked goods to others is even better. With social distancing restrictions, it's not as easy to have a cookie swap. However, contact your neighbors to organize a neighborhood cookie swap. For anyone who wants to participate, each person drops off a plate of cookies on another participant's doorstep.
6. Holiday Slumber Party
One of the most fun new holiday traditions to try is having a holiday slumber party. Put down some sleeping bags or blankets around your living room. Kids and adults can watch the tree, listen to and sing holiday tunes, watch holiday movies, and enjoy spending some quality time with loved ones.
Whether you need last minute gifts, baking supplies, sleeping bags, or card making supplies, Shackleford Crossings has everything you need.
Happy Holidays and Happy New Year from Shackleford Crossings!